South 50 Farms is a multi-generational family venture focused on regenerative and organic agricultural practices to grow nutritious food.
Holistic - Grass-fed - Organic - Community - regenerative - diversity
At South 50 Farms we believe that food produced from healthy soil is one of the most powerful tools to drive positive change in our food system, to improve the health of humanity and our planet.  We view ourselves as stewards of the land, managing our farm with the utmost respect for our soils, vegetation, animals and our community. It is our goal to pass our land to the next generation more resilient, productive and sustainable than we found it.
At the helm of South 50 Farms is Ian Sculthorpe, the ninth generation of our family in the community of Port Hope, Ontario in Northumberland County. Our roots in the community date back to the 1790's when our ancestors played a leading role in the founding and development of Port Hope. Since that time, community has been very important to our family.
At the age of three, Ian knew he wanted to be a Farmer. At the age of seven, he started his journey by raising chickens, acquiring his own cattle heard at the age of ten. To build on his experience, Ian attended the University of Guelph to study agriculture, followed by several years working on farms in New Zealand, Australia, and Ontario before coming home to start South 50 Farms.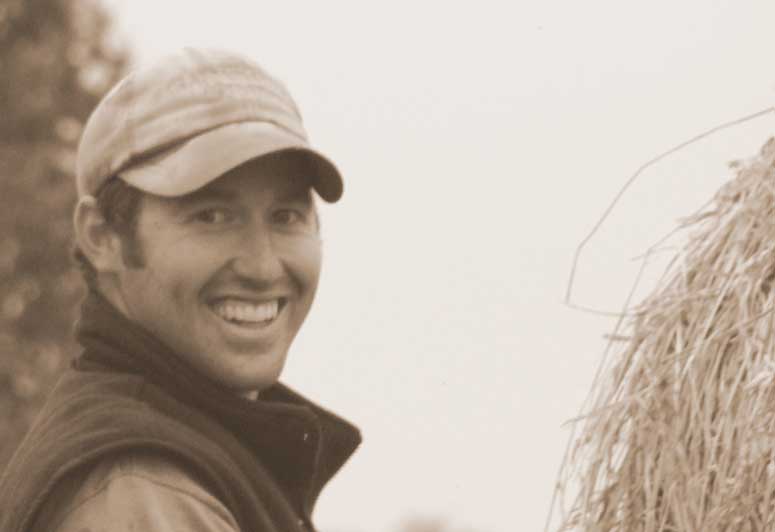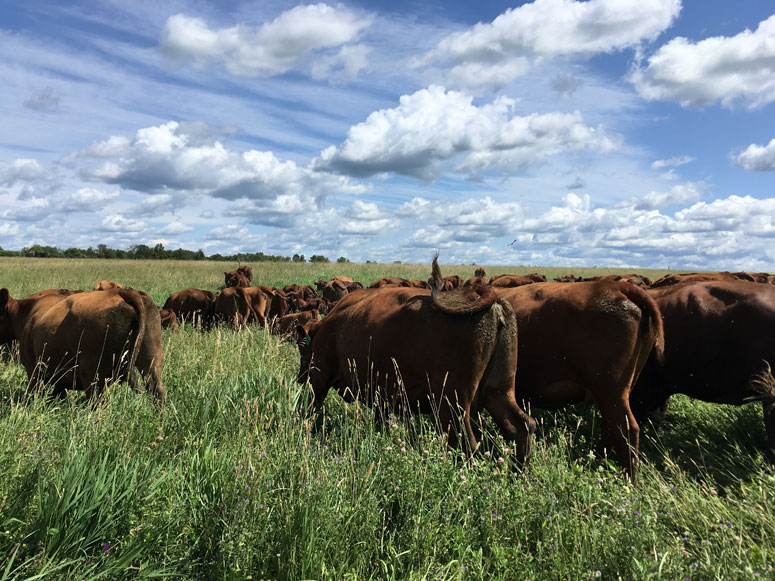 We have taken a holistic approach to managing our farm and implemented a combination of adaptive grazing, organic standards and regenerative agricultural practices, all of which strive to work in harmony with natural biological systems. This includes an intensive rotational grazing system that sees our cattle moved daily during the growing season over almost 400 acres of pasture. This approach is designed to mimic the grazing patterns of large herds of wild herbivores, such as bison in North America or wildebeest in Africa, which promotes animal welfare and performance in a grass-fed based system while providing the necessary rest periods in the grazed pastures to restore and regenerate the pasture and soils for subsequent grazing in 60-90 days.  This system also results in more habitat for wildlife, specifically ground nesting birds, and studies show that this system can sequester large amounts of carbon (2019 Carbon Study at White Oaks Pastures). Sequestering carbon is an important tool in fighting climate change and creating a sustainable, environmentally friendly food source.
Another key tenant in the management of our farm is diversity. This is why our farm grows so many different crops and products: grass-fed beef; heritage pork; organic grains; maple syrup; honey; and hay. As in nature, a healthy ecosystem is always full of diversity.  To enhance the biodiversity and natural ecosystems on our farm, both above ground and in the soil, we do not use any herbicides or pesticides. We are constantly implementing new strategies to limit tillage on our cropland, while building soil organic matter through diverse crop rotations, composting and rotational grazing.
Inspirational & Motivational Resources

Why We Love Grass-Fed Beef
100% grass-fed & finished - No Antibiotics - no hormones - Nutrient Dense - Non GMO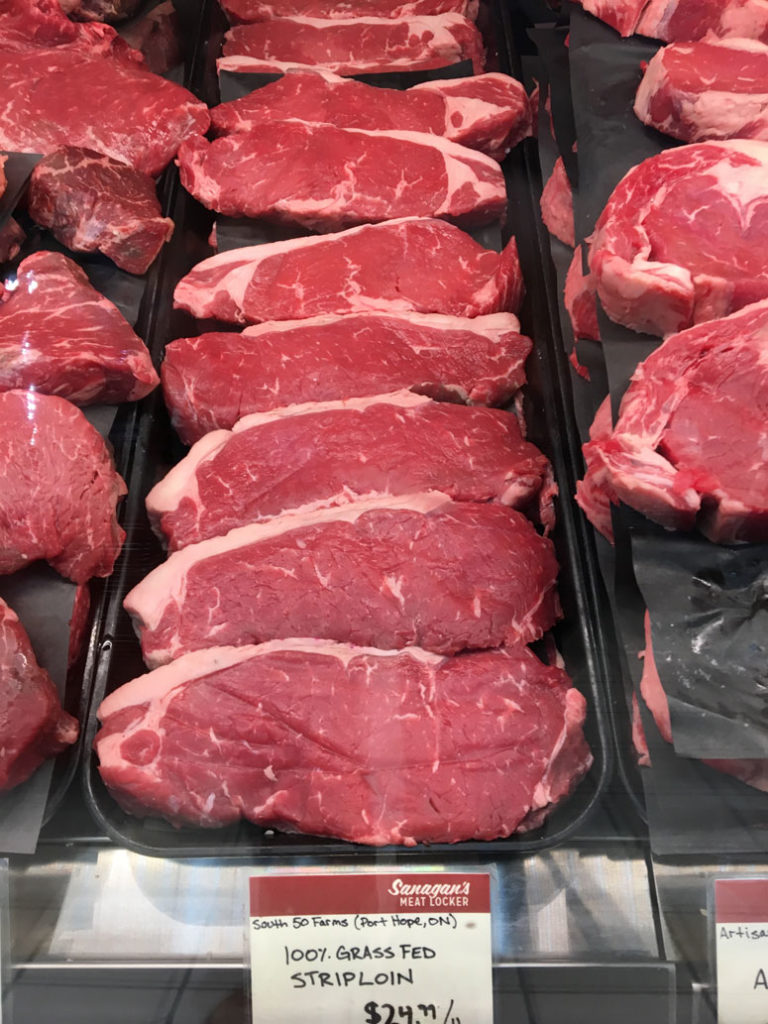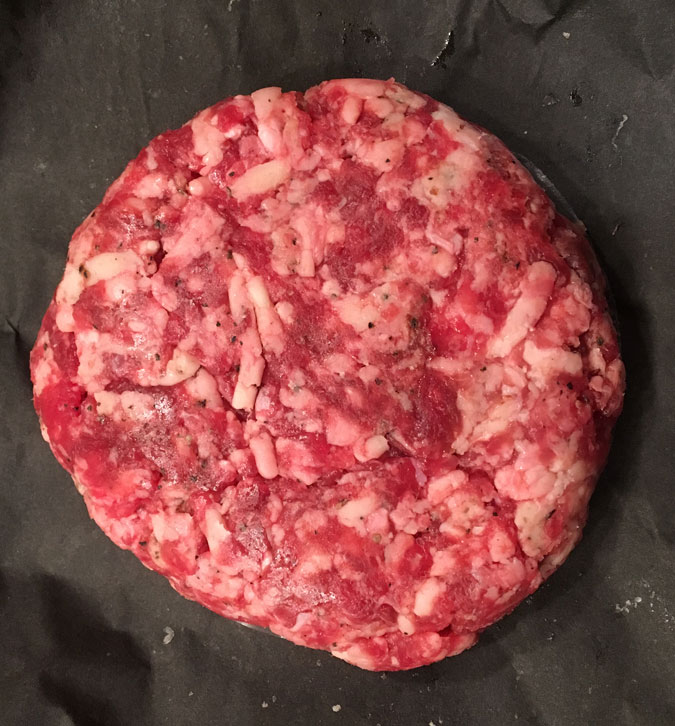 In our pursuit to mimic natural systems while producing nutrient dense and great tasting products, we have chosen to raise 100% grass-fed and finished cattle on our farm. We implement rotation-grazing practices during the growing season, allowing our cattle to graze on perennial and native pastures that consist of a diverse mix of grasses and legumes/clovers, as well as custom cover crop cocktails designed to produce quality grass-fed beef and promote soil health. During the non-growing season, cattle are fed dry hay and baleage (fermented hay) which is made up of a mix of grasses and legumes/clovers. We also provide our cattle with a natural kelp based mineral and Redmond Salt to ensure optimal health.
At South 50, we manage our cattle as a closed herd. This means that all our beef is from animals that were born, raised and finished on our farm.
We never use hormones, antibiotic feeds or animal by-products. In order to ensure high levels of animal welfare, we will use antibiotics when necessary, however, these animals are never used in our beef programs.
When compared to conventional beef, grass-fed beef has been proven to be lower in saturated fats, contain more Omega 3's, more linoleic acid (cancer fighting agent) and more Vitamin A & E. (eatwild.com)
Our grass-fed and finished beef can be purchased direct from our farm along with heritage pork. If you are interested, please email us at info@south50farms.com.
At South 50, our cattle play an integral roll on our farm and as such are raised with great respect and attention to their welfare.
In 2008 we took active steps to implement genetics that best matched our local environment and our commitment to raising cattle in a 100% grass based system. As a result of this commitment, we have worked tirelessly to build a herd that excels on grass, is low maintenance with high calving ease, high fertility, and small to medium frame scores.   We are very proud of our herd! 
The foundation of our herd was built on Red Angus genetics from a former Perth, Ontario Breeder, John Miller.  The herd was further enhanced with genetics from PineBank Angus (http://pine) via Spirit View Ranch in Western Canada, and the addition of Rotokawa Devon genetics, a breed known to perform well on an all grass diet.  We believe these two breeds ensure a quality grass-fed product, while taking into account our long-term farm goals.
Each year we sell a small number of animals (steers, heifers, bulls, cows) to other farming operations looking to either supplement an existing herd, or start a new one. If you would like to learn more, please email us at info@south50farms.com.
Our Products

Grass-Fed Beef & Heritage Pork

Retail - WholeSale - Online & Direct
South 50 Farms - Online & Direct Sales